Customize and order
Price from £34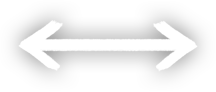 Drag to move motif
This gorgeous picture of an amazing, wild scene will be perfect for the kids room in your home. Let Waterhole create a fun spirit and a colorful environment in your personal space. Interesting, educational Waterhole drawing with several, cool animal portraits and background with a pink skyline and a multi colored rainbow. Waterhole jungle pattern with hanging monkies, a Majestic elephant and giraffes. Big, fun painting with soft, comfortable colors and a charming design. Incredible Waterhole image with a wonderful atmosphere with a fantastic illustration perfect to delight your family and friends. You will find a lot of interesting motifs in our popular category affable, child-friendly animals to complement this glorious layout fit for any room. Waterhole can change the actual mood of a recreational, residential room instantly. Waterhole is made from premium material with biodegradable ink. This does not fade in sunlight and is environmental-friendly. Printing ink used is biodegradable. Frames are available in black, white and natural wood frame. The sizes range from 11 to 59 inches in width.
About the product:
Copyright:
Adrian Chesterman
Ships in:
1-3 working days
Assembly video
Download assembly instructions
Delivery
We ship your package in 1–3 days: Your poster will be carefully wrapped in a durable corrugated cardboard box and dispatched within 1-3 days. Always with free shipping. When we have sent the poster, you will receive a delivery confirmation by email.