Customize and order
Price from £24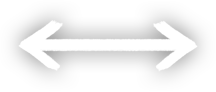 Drag to move motif
Ocean Meets Sky Original poster. Ocean Meets Sky Original can change the entire perspective of a recreational, residential interior instantly. This beautiful, amazing painting of a stunning, artistic scene will be for children in your home. Interesting Ocean Meets Sky Original illustration with retro vibes and lively background perfect for a classic look and fascinating motif with a bright moon. Vintage, pleasant Ocean Meets Sky Original drawing with soft, comfortable tones and a charming design. Let Ocean Meets Sky Original create a child-friendly mood and good vibes in your specific space. Incredible Ocean Meets Sky Original painting with an affable atmosphere with a magnificent illustration perfect to delight your family and friends. Ocean Meets Sky Original is made from premium quality material with richly detailed printing technology. The poster also includes several ships and a gigantic whale. Printing ink used is biodegradable. This does not fade in sunlight and is environmental-friendly. Frames are available in black, white and natural wood frame. The sizes range from 11 to 59 inches in width. This sublime poster will become the attractive focal point of your personalized interior design.
About the product:
Ships in:
1-3 working days
Assembly video
Download assembly instructions
Delivery
We ship your package in 1–3 days: Your poster will be carefully wrapped in a durable corrugated cardboard box and dispatched within 1-3 days. Always with free shipping. When we have sent the poster, you will receive a delivery confirmation by email.