Customize and order
Price from £24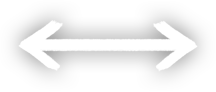 Drag to move motif
London Skyline Rainbow poster. This gorgeous graphic of an amazing, famous city will be perfect for any look in your home. Interesting, educational London Skyline Rainbow view with several, cool buildings and iconic landmarks and impressive motif with vibrant colors. Big, fun London Skyline Rainbow perspective with colors and a charming design. Multicolor London Skyline Rainbow background with a splash. Incredible painting with a stimulating atmosphere with a fantastic illustration perfect to delight your family and friends. You will find a lot of interesting motifs in our popular category to complement this inspiring, enjoyable wall decoration. London Skyline Rainbow can change the entire outlook of a recreational, residential room or corporate setting instantly. Full of lovely hue like bright red, dark azure blue and light green. Let London Skyline Rainbow create a festive feeling and positive vibrations in your immediate surrounding. This does not fade in sunlight and is environmental-friendly. Printing ink used is biodegradable. Frames are available in black, white and natural wood frame. The sizes range from 11 to 59 inches in width. This poster will become the highlight of your decor.
About the product:
Ships in:
1-4 working days
Variations of this motif:
Delivery
We ship your package in 1–4 days: Your posters and any accessories will be carefully packed and delivered protected in a durable corrugated cardboard box. The package will be shipped within 1–4 days, with free shipping.