Customize and order
Price from £24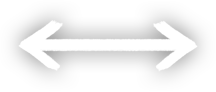 Drag to move motif
London Skyline 2 Black poster. Upgrade your interiors with a black and white masterpiece. Whether you have visited or are planning to visit, this sight can be a great reminder and inspiration. Gaze upon the wonderful skyline of this famous city. Poster will improve the overall look of any room. Combine style and education by finding out the individual buildings and landmarks. London Skyline 2 Black poster can be the gateway to your dreams. Frames are available in black, white and natural wood frame. The sizes range from 11 to 59 inches in width. Easy to assemble and hang. Printing ink used is biodegradable. This does not fade in sunlight and is environmental-friendly.
About the product:
Ships in:
1-4 working days
Variations of this motif:
Delivery
We ship your package in 1–4 days: Your posters and any accessories will be carefully packed and delivered protected in a durable corrugated cardboard box. The package will be shipped within 1–4 days, with free shipping.