Customize and order
Price from £24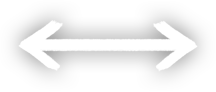 Drag to move motif
Jungle Friends poster. This colorful, amazing artwork of an interesting, wild environment will be perfect in your home. Educational illustration with multicolor subjects and a lush jungle perfect for the kids room and motif with several animals. Jungle Friends is convenient to assemble and hang. Fun, affable drawing with soft, comfortable tones and a child-friendly design. Fascinating Jungle Friends depiction with a productive atmosphere with an impressive illustration perfect for active children. Let Jungle Friends create an enjoyable atmosphere and a mood in your selected rooms. This informative, great artwork is a personal gateway to a place that will stand the test of time. You will find a lot of interesting motifs in our popular category to complement this entertaining perspective fit for any room. Jungle Friends can change the general perspective of a personal interior design instantly. Full of adorable creatures like birds, zebras and giraffes. Jungle Friends is made from high-quality material with environment-friendly printing technology. Frames are available in black, white and natural wood frame. The sizes range from 11 to 59 inches in width. A compelling poster of a gentle nature.
About the product:
Ships in:
1-4 working days
Variations of this motif:
Delivery
We ship your package in 1–4 days: Your posters and any accessories will be carefully packed and delivered protected in a durable corrugated cardboard box. The package will be shipped within 1–4 days, with free shipping.