Customize and order
Price from £24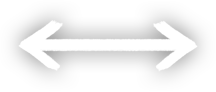 Drag to move motif
World Traveler I poster. A perfect addition to your home, or office, that will bring new richness and fun to your life. Having a background such as this is exciting and brings a little extra flair to your interior. World Traveler I poster is ideal for children and their rooms. Explore the many wonderful sights of our world every day. There are so many fun places and animals to discover. Check out this item that can change the whole aesthetic of your chosen space. The kids will really enjoy seeing their world through this amazingly colorful and informative illustration. Marvel at the beauty of the world and the sights it contains. The sizes range from 11 to 59 inches in width. Frames are available in black, white and natural wood frame. This does not fade in sunlight and is environmental-friendly. Easy to assemble and hang.
About the product:
Copyright:
Laura Marshall
Ships in:
1-3 working days
Assembly video
Download assembly instructions
Delivery
We ship your package in 1–3 days: Your poster will be carefully wrapped in a durable corrugated cardboard box and dispatched within 1-3 days. Always with free shipping. When we have sent the poster, you will receive a delivery confirmation by email.