Customize and order
Price from £34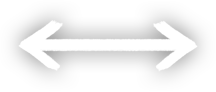 Drag to move motif
This cute, gorgeous drawing of an amazing, child-friendly fantasy will be perfect for the kids room in your home. Interesting, fun artwork with several, beautifully soft unicorns and cute birds and stunning :name: castle with a multi colored rainbow and pretty flowers. Let Unicorn Paradise create a pleasant disposition and a setting perfect for active children in your. Flowing waterfall with fishes swimming. Big, fun design with soft, comfortable colors, a charming design and mystical animals. Unicorn Paradise can change the entire setting of a recreational, residential interior decoration or corporate setting instantly. Multicolor background with soft, color-changing clouds. Incredible Unicorn Paradise painting with a wonderful atmosphere with a fantastic illustration perfect to delight your family and friends. You will find a lot of interesting motifs in our popular category extravagant, imaginative fantasy to complement these personal, recreational, residential rooms. Unicorn Paradise is made from prime material with biodegradable ink. This superior quality artistry will become the definite highlight of your rooms with an interior. The sizes range from 11 to 59 inches in width. Frames are available in black, white and natural wood frame.
About the product:
Ships in:
1-3 working days
Assembly video
Download assembly instructions
Delivery
We ship your package in 1–3 days: Your poster will be carefully wrapped in a durable corrugated cardboard box and dispatched within 1-3 days. Always with free shipping. When we have sent the poster, you will receive a delivery confirmation by email.