Customize and order
Price from £24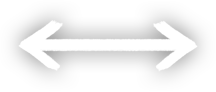 Drag to move motif
Ski Resorts Collage poster. This beautiful, amazing photomontage of various, iconic locations will be the main attraction in your home. Stylish Ski Resorts Collage illustration with retro vibes and an artwork perfect for adding nostalgia to your living room and charm with connected pictures. Elegant, old school Ski Resorts Collage drawing with soft, comfortable tones and an iconic design. Fascinating Ski Resorts Collage depiction with a fun atmosphere with a feeling perfect to delight your family and friends. This informative, great artwork is a personal gateway of style that will stand the test of time. Let Ski Resorts Collage create a genuine emotion and an impressive fashion in your recreational, residential interior or corporate setting. You will find a lot of interesting motifs in our popular category to complement this captivating perspective fit for any room. Printing ink used is biodegradable. This does not fade in sunlight and is environmental-friendly. The sizes range from 11 to 59 inches in width. Frames are available in black, white and natural wood frame. A magnificent poster of a timeless, unforgettable artistry.
About the product:
Ships in:
1-3 working days
Assembly video
Download assembly instructions
Delivery
We ship your package in 1–3 days: Your poster will be carefully wrapped in a durable corrugated cardboard box and dispatched within 1-3 days. Always with free shipping. When we have sent the poster, you will receive a delivery confirmation by email.