Customize and order
Price from £34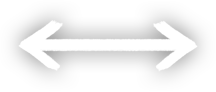 Drag to move motif
This gorgeous picture of an amazing, world-wide map will be perfect for the kids room in your home. Explorer Map can change the entire look of an individual space instantly. Interesting, educational chart with several, cool, retro airplanes and cute, recognizable animals and great panorama with aquatic creatures and vintage hot-air balloons. Big, fun Explorer Map drawing with soft, comfortable colors, a charming design and representative animals for each country. Let Explorer Map create an entertaining vibe and a cozy feeling in your residential space. Gorgeous background with soft, pastel tones. Incredible Explorer Map painting with a wonderful atmosphere with a fantastic illustration perfect to delight your family and friends. You will find a lot of interesting motifs in our popular category to complement this wall decoration with an interior. Explorer Map is comfortable to assemble and hang. This does not fade in sunlight and is environmental-friendly. Printing ink used is biodegradable. Frames are available in black, white and natural wood frame. The sizes range from 11 to 59 inches in width. This poster will become the highlight of your interior.
About the product:
Ships in:
1-3 working days
Assembly video
Download assembly instructions
Delivery
We ship your package in 1–3 days: Your poster will be carefully wrapped in a durable corrugated cardboard box and dispatched within 1-3 days. Always with free shipping. When we have sent the poster, you will receive a delivery confirmation by email.