Customize and order
Price from £34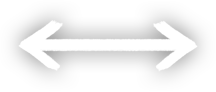 Drag to move motif
Let Beach View Through Window create a tropical feeling and a fun reaction in your personal rooms. This relaxing, gorgeous image of a stunning, delightful view will be the highlight in your home. The poster also includes an exotic, tropical island and a charming boat. Chill Beach View Through Window illustration with sunny vibes and a refreshing backdrop perfect for a classic look and great motif with appealing tones. Breezy Beach View Through Window sight with soft, comfortable hue and a superb design. Beach View Through Window can change the whole atmosphere of a selected area instantly. Fascinating painting with a wonderful atmosphere with a fantastic illustration perfect to delight your family and friends. You will find a lot of interesting motifs in our popular category sunny, fantastic beaches to complement this tranquil, alluring vision. Beach View Through Window is convenient to assemble and hang. Frames are available in black, white and natural wood frame. The sizes range from 11 to 59 inches in width.
About the product:
Ships in:
1-3 working days
Assembly video
Download assembly instructions
Delivery
We ship your package in 1–3 days: Your poster will be carefully wrapped in a durable corrugated cardboard box and dispatched within 1-3 days. Always with free shipping. When we have sent the poster, you will receive a delivery confirmation by email.