Customize and order
Price from £18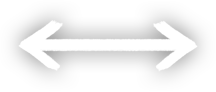 Drag to move motif
August Morning poster. Push away those morning blues whenever you get a glimpse at the beautiful nature scene before you. Rendered in an almost sepia tone, the landscape can easily generate nostalgic vibes in any environment. Combine the calming mist and majesty of the forest with your interior design. Poster can make the space seem bigger and more inviting. Create a horizon within your residential, recreational and corporate space. August Morning poster will enhance the visual weight of any chosen room. The sizes range from 11 to 59 inches in width. Frames are available in black, white and natural wood frame. Printing ink used is biodegradable. Easy to assemble and hang. This does not fade in sunlight and is environmental-friendly.
About the product:
Ships in:
1–4 business days (currently 5-8 days)
Variations of this motif:
Delivery
We ship your package in 1–4 days (currently 5-8 days): Your posters and any accessories will be carefully packed and delivered protected in a durable corrugated cardboard box. The package will be shipped within 1–4 days (currently 5-8 days), always with free shipping.