Customize and order
Price from £34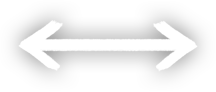 Drag to move motif
Exciting and multi colored. Gorgeous and perfect for adding an exciting pop of color in your home. This attractive, superb artwork is a central highlight for hanging. This colorful drawing of fascinating, wild animals will be the main attraction in your home. Full of recognizable, great creatures like fierce tigers, mysterious leopards and entertaining monkies. Magnificent Tiger In The Jungle work of art with a stylish embellishment. You will find a lot of interesting motifs in our popular category marvelous, regal tigers to complement this memorable, impressive scene. This phenomenal artistry will become the central attraction of your space with an interior. Tiger In The Jungle can change the mood of a wall decoration instantly. These long-lasting scenes will become the focal point of your chosen interiors. Tiger In The Jungle is made from high-quality material with environment-friendly, premium ink. This does not fade in sunlight and is environmental-friendly. This does not fade in sunlight and is environmental-friendly. Frames are available in black, white and natural wood frame. The sizes range from from 11 to 59 inches in width.
About the product:
Copyright:
Adrian Chesterman
Ships in:
1-3 working days
Assembly video
Download assembly instructions
Delivery
We ship your package in 1–3 days: Your poster will be carefully wrapped in a durable corrugated cardboard box and dispatched within 1-3 days. Always with free shipping. When we have sent the poster, you will receive a delivery confirmation by email.