Customize and order
Price £35/m²
Crop your motif to continue!
Click and drag the motif to the part you want to keep. What ends up outside of the square will be cropped off. If you are already satisfied with the cropping, click here.

Crop your motif to continue!
Click and drag the motif to the part you want to keep. What ends up outside of the square will be cropped off. If you are already satisfied with the cropping, click here.

Choose wallpaper quality
To proceed, you need to choose the type and quality of wallpaper you would like.

Embrace the Magic of Koi Fish Wallpaper: A Fusion of Vibrancy and Serenity Revitalize your space with the dynamic hues and energy of Koi Fish Wallpaper. Transform a once monotonous room into an eye-catching haven of positivity, where an enormous fish appears to dance through the tranquil aqua-blue waters of your wall.
The meaning behind Koi Fish Wallpaper
Drawing on the ancient principles of Feng Shui, this striking work of art is believed to attract abundance, prosperity, and good fortune into your life. The koi fish, cherished in both Chinese and Japanese cultures, has become a popular choice for home interiors throughout Asia and beyond, embodying the allure and mystique of these fascinating creatures.
Exquisite blue and gold colors
The color scheme of this fish wall decal brings forth an image of sophistication and serenity. The gentle blue background creates an atmosphere of calm, reminiscent of still waters, while the gold accents on the fish symbolize wealth and prosperity. This winning combination of blue and gold in the contemporary wall art not only adds visual appeal but infuses your space with a sense of balance and refinement.
Elegance and calm in your space
The blue wall sticker evokes a sense of elegance and tranquility, making it an ideal choice for creating a soothing and inviting environment. Its calming effect comes from the harmonious blend of colors and the fluid motion of the fish, capturing the essence of peace and grace in your home interior. The meticulously crafted design of the blue-and-gold wall mural effortlessly elevates the ambiance of any room.
Interior design themes to complement this wall mural
• The versatility of this fish wall decal allows it to blend seamlessly with various interior design themes, enhancing your home's overall aesthetic. • For a modern and minimalist approach, pair the wallpaper with sleek furnishings and clean lines to create a contemporary, sophisticated space. • Incorporate natural elements, such as potted plants and wooden accents, to achieve a Zen-inspired sanctuary that exudes serenity and mindfulness. • Alternatively, the fish wall decal can be incorporated into a coastal or nautical-themed room design, with its aquatic motifs and soothing colors. • Complement the wallpaper with beach-inspired decors, such as seashells, driftwood, and rope accents, to further enhance the maritime ambiance of the space. The Koi Fish Wallpaper presents a unique opportunity to infuse your home with the captivating beauty of these revered creatures. Its fusion of vibrant colors, elegant design, and symbolic meaning creates a visually stunning and inspirational focal point for any room. By incorporating this fish wall decal into your home design and pairing it with complementary interior styles, you can achieve a harmonious and inviting space that reflects your personality and taste.
About the product:
Ships in:
1–4 business days (currently 5-8 days)
Order wallpaper samples
Choose wallpaper quality and receive a sample of the wallpaper sent straight to your mailbox. Delivery time is typically 4–8 (currently 8-12) business days.
Price: £2/pieces
Delivery
We ship your package in 1–4 days (currently 5-8 days): Your wallpaper is carefully packed in a durable cardboard box and shipped within 1–4 days (currently 5-8 days) with free delivery. A delivery confirmation email will be sent to you when your wallpaper has been posted.
Assembly video
Download assembly instructions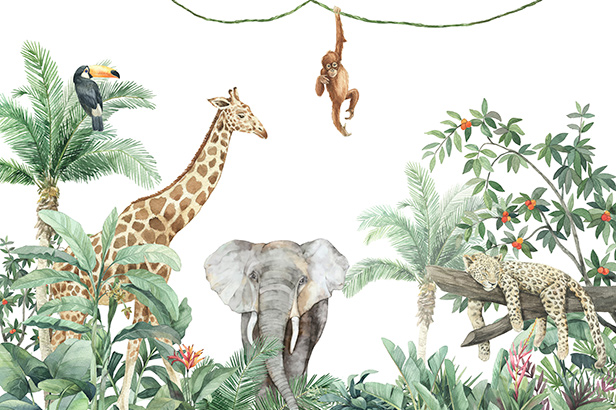 We can edit your image
Do you want to change colours, add items, or change the proportions? Our skilled graphic artists can customise the image in many different ways.